Every year we round up our favorite cute Valentines day gifts for dog-lovers. Well, it's 2022 and Valentines day is just around the corner. So if you're looking for the perfect gift for your partner or dog, we got you!
Most of these gifts are available on Amazon Prime, so they're perfect for a last-minute Valentine's Day gift with speedy delivery!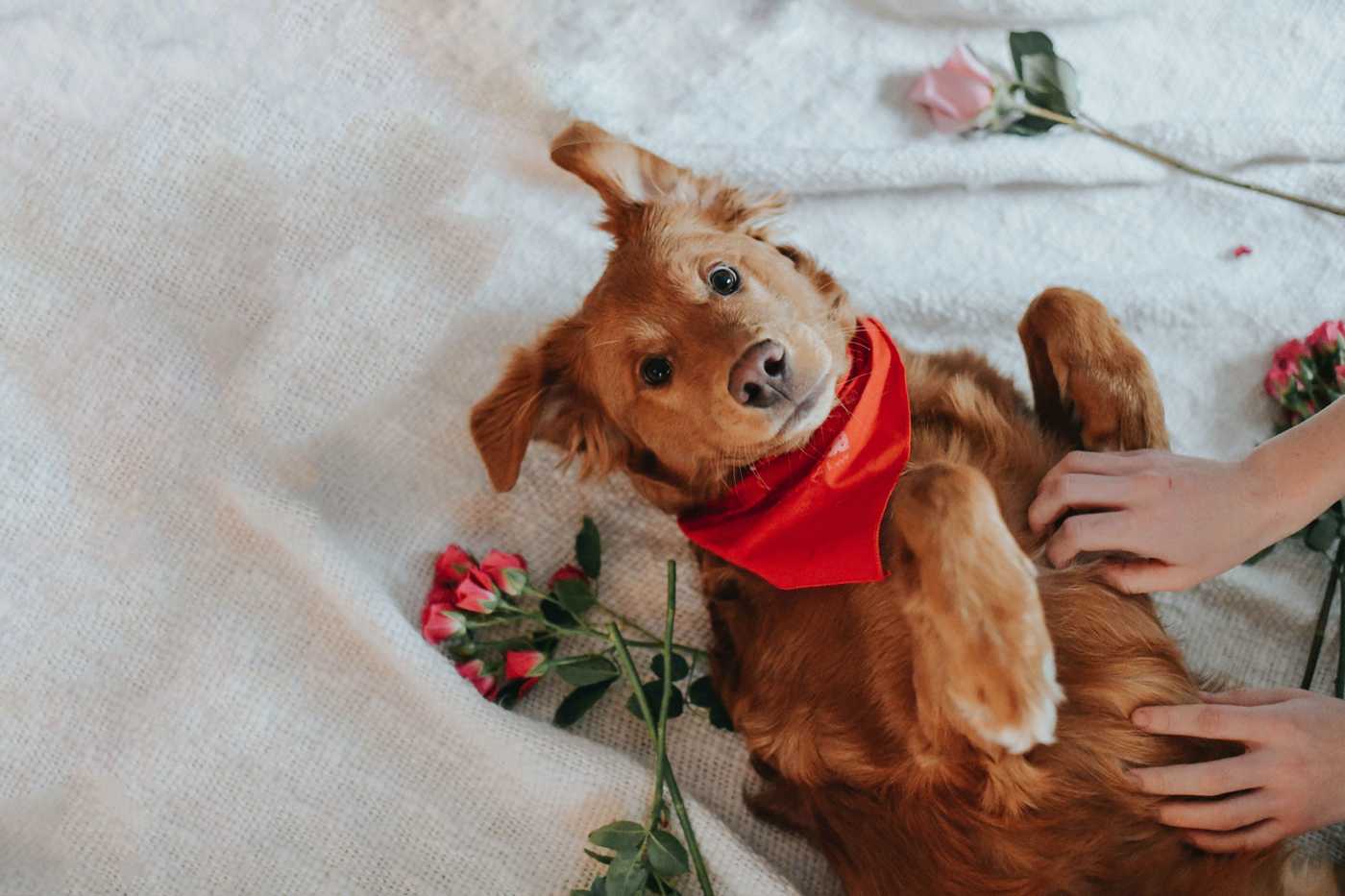 We love this cute dog toy set! It comes with a heart-themed bone and soda toy. Note: this is not for aggressive chewers.
A great way to show your dog you love them is by spending time with them. That's why this year, we're featuring two toys on our list! This one is a [tug toy]https://amzn.to/3KjWP1D) to spend time playing with your pup.
Last toy (I promise), but I couldn't resist this extra soft huge chocolate-covered strawberry toy that has great ratings! I love this one! And it comes in multiple sizes.
Of all the Valentine's-themed dog collars we saw this year, this one stole our heart (pun intended) the most! I love the detachable bow to dress your doodle up or down. We're getting this one for our dog.
What I liked about this set is that it comes with the leash as well. It's always handy to have a few leashes laying around:
Dog treats instead of candy hearts
You can get your partner candy hearts, but don't forget your dog! This huge 36-oz set of bone-shaped Valentine's-colored treats will last you a long time, They're also small so you can use them in treat toys and mental stimulation puzzles!
This actually-super-cute dog sweater can be ordered last-minute on Amazon Prime, and we just adore it.
Why decide on a bandana or toy when you can get it all in this combo-pack for less than $12! Get a squeaky toy, tug toy, and bandana in this very affordable all-in-one gift set.
Wishing you a loving and joy-filled Valentines day this year! Hopefully these gift ideas can liven-up your spirits and make your partner and pupper smile.