Valentines day is just around the corner, and you're looking for the perfect gift for your dog-lover of a partner. We got you! We scoured the web to find the cutest gifts for both humans doggos to celebrate Valentines day 2021.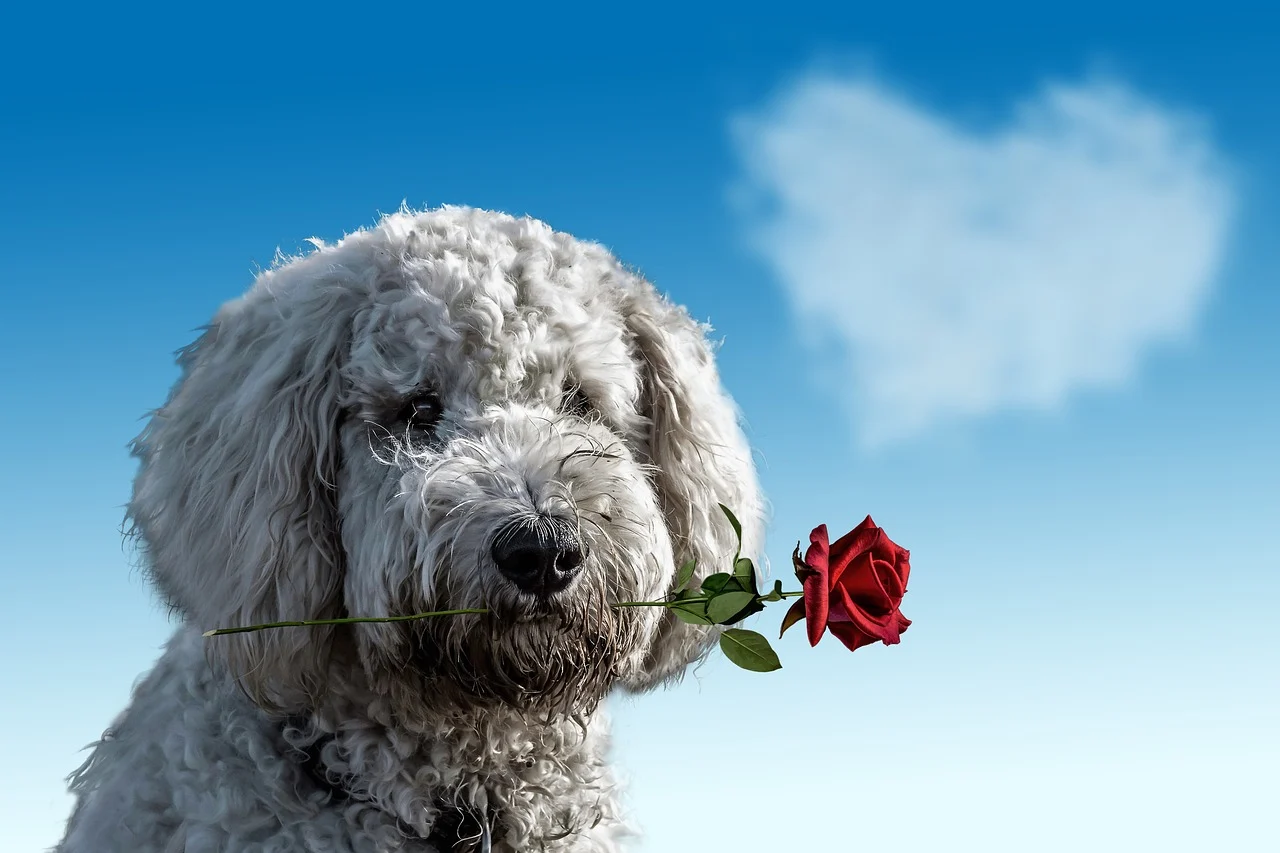 Say "I love you and your love of dogs too" with a cute puppy-themed valentines day card.
Forget lingerie, make your girlfriend or boyfriend really laugh by getting them a love-holiday-themed dog costume.
Who doesn't love free kisses? We like this pick because you get two bandanas in one! Keep one for your dog and give the other to their doggy valentine.
Get her something that makes her smile and looks pretty darn cute this Valentines day, like this cute and perfect-for-the-season dog tshirt.
Nothing says "I've been thinking about you" like taking time to set up a vibe or experience. Check out these cheesy-but-cute hanging hearts as an idea to jazz up your stay-at-home Valentines day. They even double as a backdrop to take photos of your pup looking cute in their Valentines Day outfit afterward!
Don't just get your dog mom or dog dad chocolates this year, get some for the pup as well. No no, I don't mean actual chocolate, but how cute is this adorable box of chocolates burrow toy? Seriously!
Speaking of chocolates and treats, look at these gorgeous dog treats! Treat yourselves to candy-heart-sprinkled donuts and your dog too.
Bone toys are a classic! Opt for this plush version in the seasons most festive color.
Rosé is the perfect Valentines day drink (ok so is champagne, red wine, white wine, honestly anything — its 2021, we all deserve a drink). Share the love with your pet as well with this super cute dog toy that converts any water bottle into a fun crunchy toy without leaving little bits scattered all over your house. Our dog loves this toy because he loves to crunch on empty water bottles.
Wishing you a loving and joy-filled Valentines day at home! Hopefully these gift ideas can liven-up your spirits and make your partner and pupper smile.