It's the most wonderful time of the year (at least that's what my dog would say). He absolutely loves the snow. But we don't love when he tracks snow and mud into the house so much. So I've compiled a list of the top 5 things that help make this time a little bit easier for the both of us!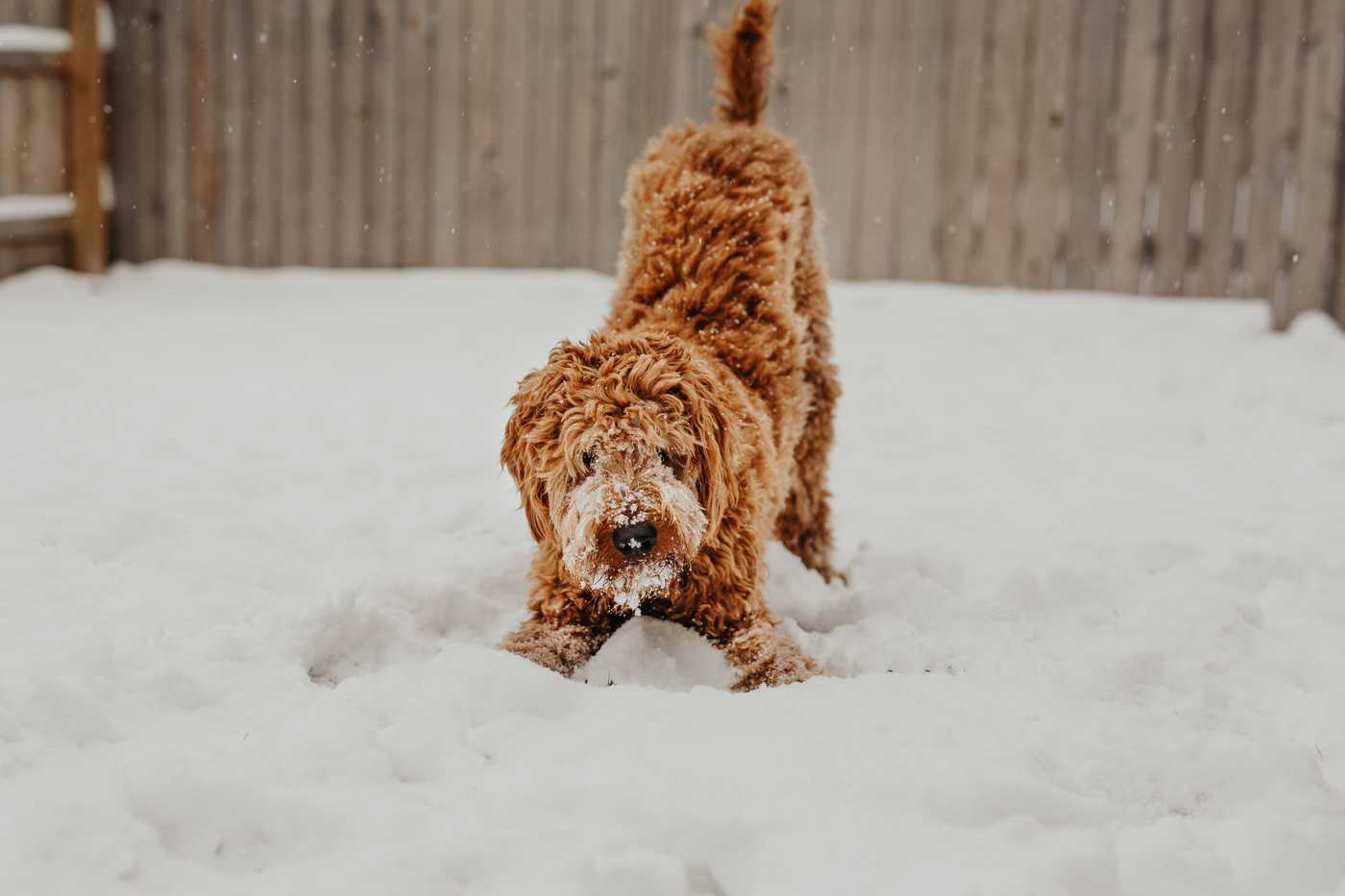 Our dog doesn't love to keep his booties on, but I have a few friends who swear by dog booties. If your pup is tolerant and loves the outdoors, booties are essential. They even double to protect your dog's toes from the heat in summer, and are great on hiking trails!
Walkee Paws are a great alternative if your dog can't tolerate (or kicks off) booties. These are essentially leggings for dogs and they're local to Brooklyn! We met one of the founders at a local dog event.
Here's Disco modeling his Walkee Paws (size Large on a 25lb doodle, though we got a size up for him so there was room to grow):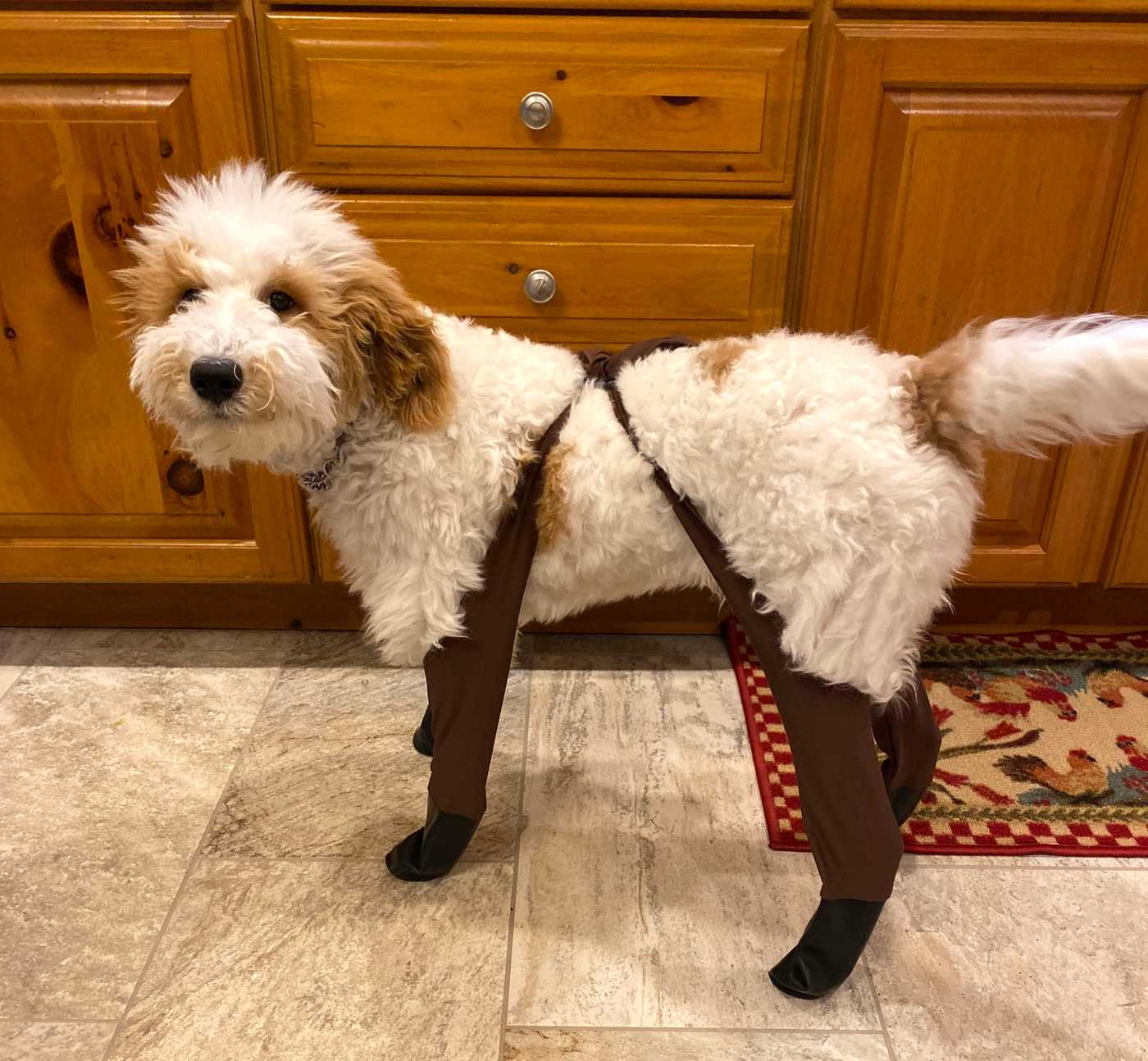 While it may seem silly at first, a dog snowsuit is essential for preventing snow for building up and clumping on a doodle's luscious curls. The one linked here is highly rated on Amazon (with 1980 reviews at the time of this writing), and was featured on Shark Tank.
Dog bodysuits also double as anxiety shirts, and they are great to prevent licking after spay/neuter surgery. This one zips right up, so it's pretty convenient to put on and take off.
We use this Mud Buster ALL the time. It's super nice to to a quick wash and wipe when our dog comes in from outside (especially when its muddy out). This definitely feels like a winter essential.
Paw Soother is great for dry, cracked paws, which tend to occur more in the winter (just like we get dry skin).
Another alternative to this is organic coconut oil. Not only is it delicious to cook with, but it also makes a great natural moisturizer for your dog's paws.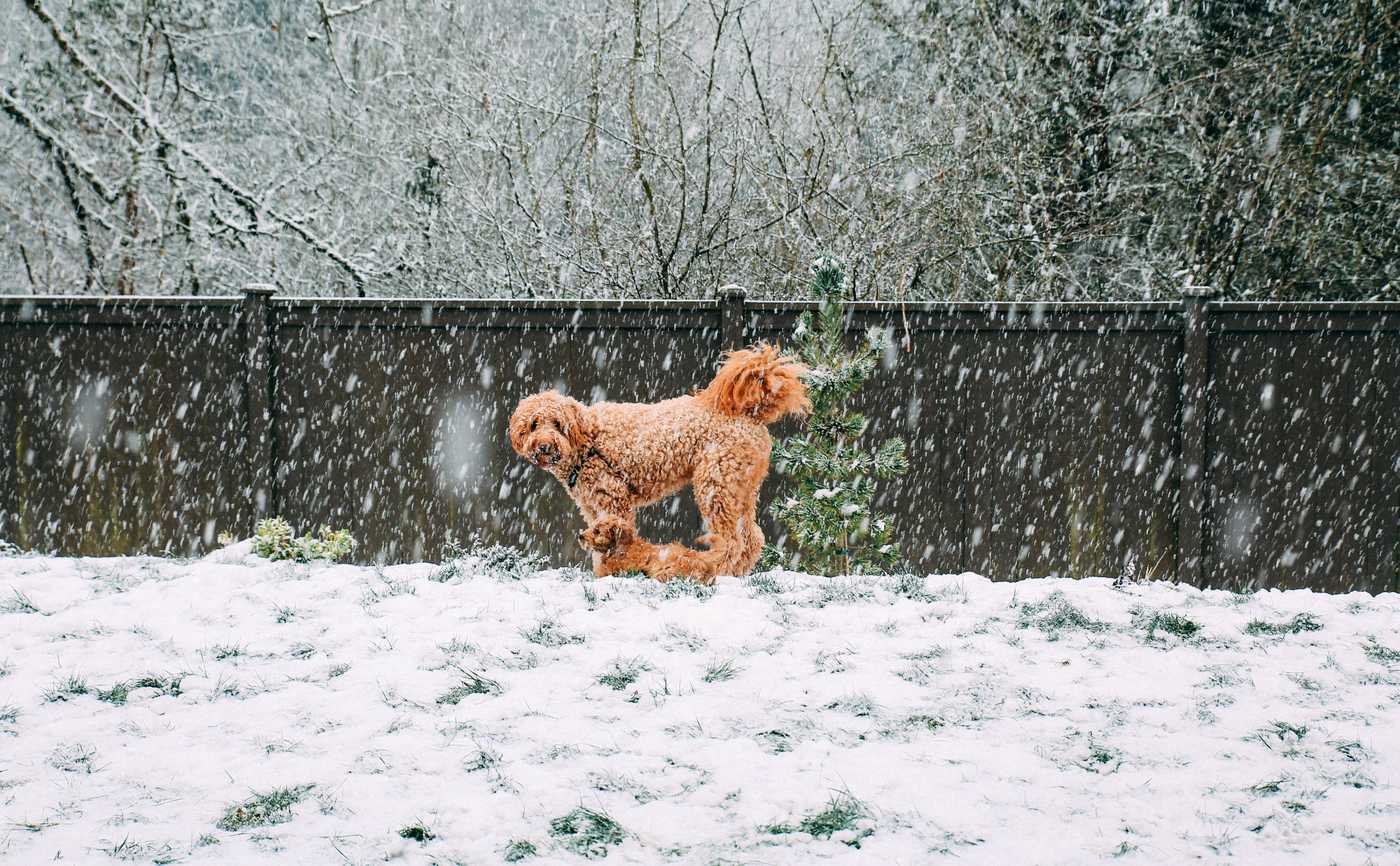 That's all for our top 5 essentials for winter fun with your doodle dog. Stay warm out there.