I know, I know, the holidays are over, but it's never too soon to start preparing for next year! With the holiday sales on the horizon, these are some of my favorite dog ornaments to make sure your doodle has a spot on the tree.
Frame Ornaments
Frame ornaments can be a great way to put your favorite photo of you and your pup on the tree. Don't forget to add a year!
We're obsessed with this little frame with the paw prints! Now on sale (15% off), and you can get it personalized with the year, too.
Another super cute frame ornament (this time in a heart). It has a dangling bone so you can add your own name or year in marker.
This sweet dog house is made of pewter, and a beautiful thoughtful gift to commemorate a cherished friend.
Figure Ornaments
This goldendoodle ornament or labradoodle ornament (it could even be a cavapoo) is so perfect for the tree!
Actually obsessed with this one! How cute would this be for a Christmas puppy!
The little goldendoodle scarf. Need I say more!?
I can't get over the stocking here! LOVE!
The dangly legs on this labradoodle ornament are so fun.
Perfect for your favorite black doodle dog.
Round Ornaments
Round and oval ornaments a classic.
A sweet sheepadoodle ornament for your tree. The little hat and mistletoe are too precious.
Who wouldn't want this sweet face staring back at you?
Personalized ornaments
You can add your dog's name to this one for something that feels a little more personal.
A bone for your pup's first Christmas!
Because your know your dog is a good boy or girl, and you want to commemorate them.
This personalized dog ornament comes in a lot of different styles. You'll surely find one that looks like your doodle.
We hope you liked these ideas to jazz up your tree next holiday season, and bring your furry friend into the Christmas spirit. Ornaments are a great way to include them in your family's tradition for years to come.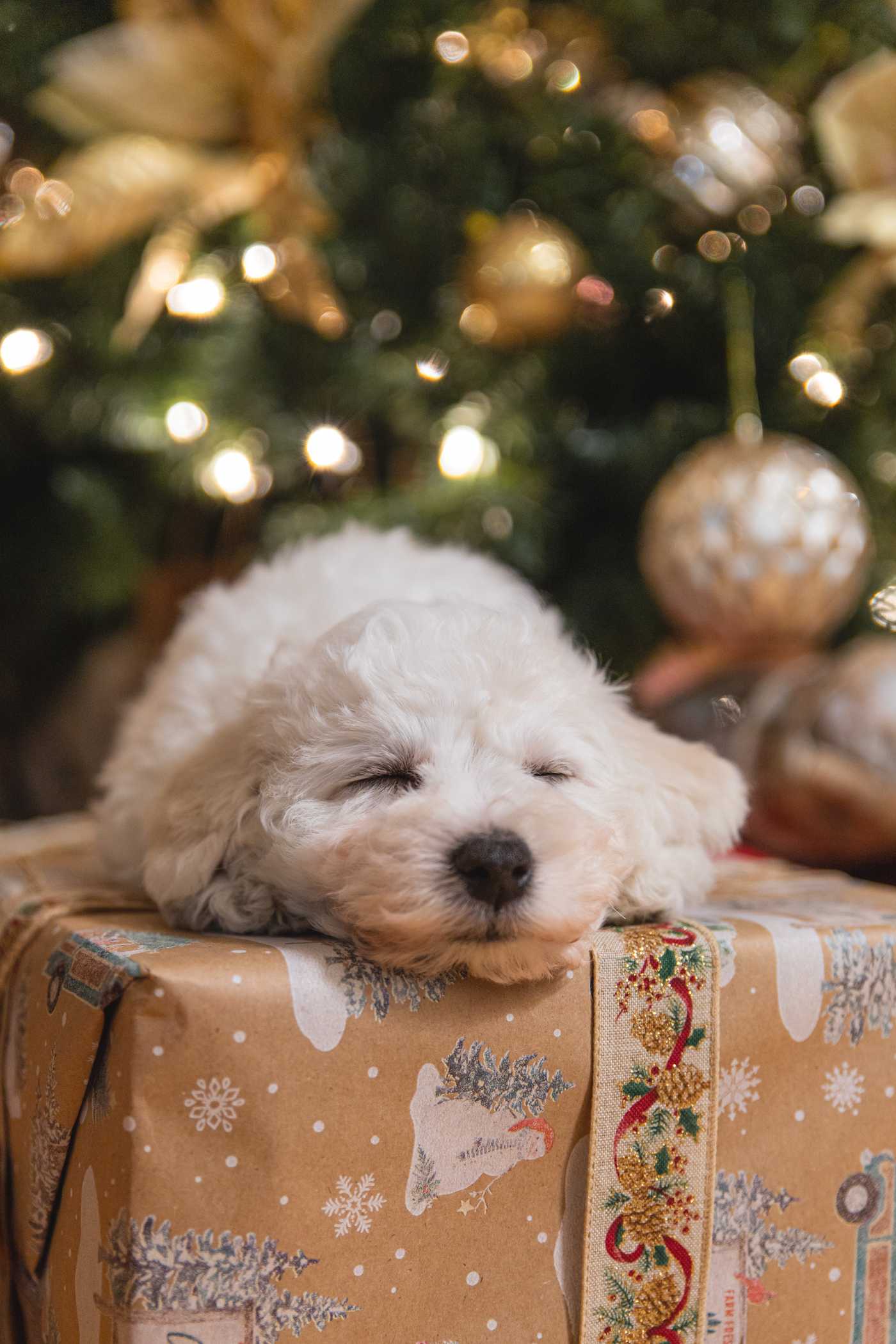 Photos from unsplash