With the holidays around the corner, get the dog and dog lovers in your life something truly special. There's so many great options out there so we're rounding up our top 10 Amazon Dog Gifts that we know our dog loves and yours will too!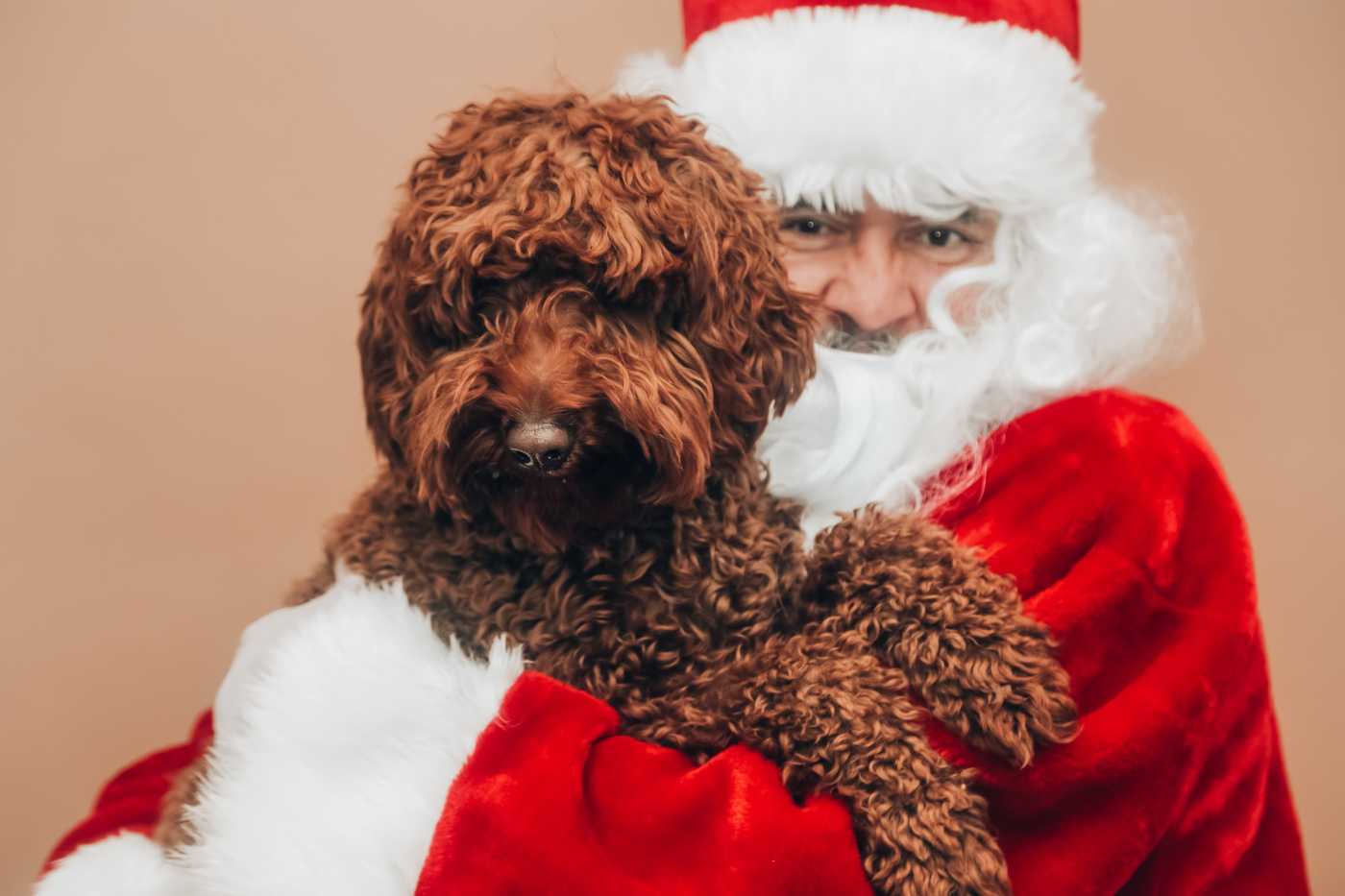 Most of these gifts are available on Amazon Prime, so they're perfect for a last-minute Valentine's Day gift with speedy delivery!
Our dog loves these sorts of puzzles! And this one is extra cute and festive with a gingerbread theme. I love it and it has other options too!
Get your meme on with this funny squeaky toy to commemorate this year's favorite TikTok Meme: the Corn song.
03. All-in one festive gift basket
What a better way to make it look like you put in a lot of effort to curate a gift basket without actually putting in all the effort to curate a gift basket than ordering one on Amazon Prime? (Nobody has to know).
This one has it all, is highly rated, and is at a super reasonable price.
This is actually our dog's favorite toy (the XXL). We've ordered more than one at this point and he still loves them! Sometimes he'll bring us two at a time to play with.
This toy as over 11,500 ratings(!) and sits at 4.5 stars. That says something!
Teach your dog something new this holiday season with these self-recorded press-to-speak buttons. (Have you seen Bunny!?) We love Bunny!
If your dog loves playing with water bottles, they'll love these crinkle bottle toys! In this set we're got the festive edition:
Santa's Schnapps
Elf Nogg
and Reindeer Beer
07. Tiffany Inspired Dog Toy
Get fancy this holiday season with a Tiffany-inspired dog toy. This dog toy has a fun surprise inside. This one is great for your partner or pampered pooch.
Hide a treat in this festive reindeer interactive treat toy and let your dog work for it a bit! There are actually four festive variants of this toy:
Snowman
Santa
Turkey for thanksgiving
All are equally cute :)
Another crinkle toy that snap, crackles, and pops! This one is really cute because it looks like a Christmas popper. Why not let your dog join in on the fun, too?
I love, love, love this pink bow tie and collar set. This is a great one to get in advance so your pup can rock the holiday season and look the part.
There are a variety of options here, including more masculine festive options as well as flowers instead of bows (but we like this collar/bow combo best).
We hope you like our convenient and cute Amazon Holiday 2022 Dog Gift Guide. Follow us for more and don't miss our favorite dog ornaments!